The 2019 Housing Options for Our Ageing Population is a joint policy statement between the Department of Housing, Local Government and Heritage and the Department of Health and within it sets out six principles to inform strategic thinking and practical planning in developing housing options and supports for older people. These are:
Putting in place measures to ensure that sustainable housing is provided in the right location to enable people to age in the community;
Framing policy and implementation to ensure that they support the renewal and regeneration of urban centres;
Designing housing and the environment in accordance with the principles of sustainable lifetime housing;
Promoting the use of assistive technology to support people to live independently;
Ensuring there is adequate consideration to the need for social connectedness in devising policy; and
Working together to achieve the policy objectives.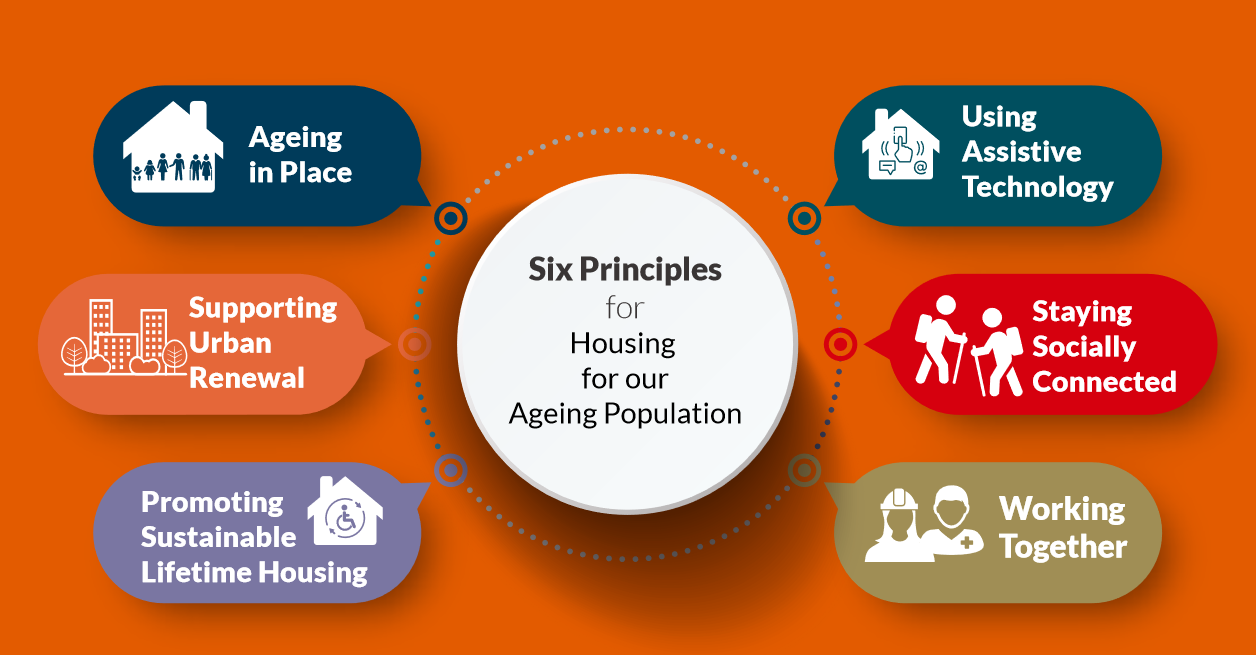 The joint policy statement was prepared against the backdrop of research showing that Ireland's population is ageing. By 2051 it is projected that there will be more than 1.6 million people aged over 65 years old.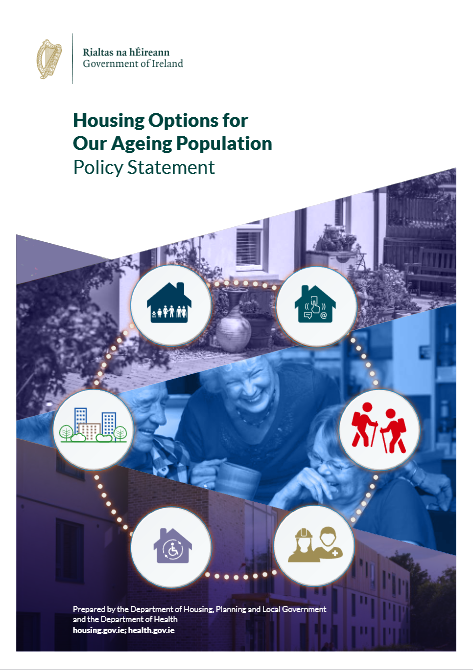 'Housing Options for Our Ageing Population' provides a framework by which the Government not only facilitates and promotes a variety of housing options for older people, including housing with support, it also promotes the putting in place of measures to ensure that sustainable housing (with supports where required) is provided in the right locations in order to enable older people to age in their community if that is their wish.
An Implementation Group to oversee the Actions was established in September 2019 and includes membership from the two Departments, the Health Service Executive, Local Authorities and relevant stakeholders.
The work of the Implementation Group to date is published in reports available here.